Color is an essential element in any kind of photography, and in real estate photography, it is crucial. Using color can evoke different emotions and moods, making a space look more appealing and desirable to potential buyers. 
So the next time you get a listing and visit the property before you commission a photo shoot, look at the overall color scheme in each room. Then, think if the color palette is: 
Creating a warm and inviting atmosphere:

you want the homebuyers that watch your listing's photos to feel welcomed. Colors such as warm beige, earthy tones, and soft pastels can make a space look cozy and inviting, appealing to buyers looking for a comfortable home to raise a family.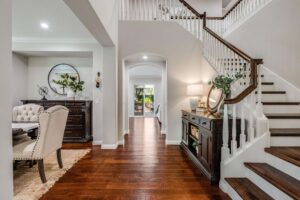 Makes spaces appear larger:

Using light colors such as white, cream, and light grey can create an illusion of spaciousness and openness, making a property look larger than it is. This is especially important when selling a small Condo or Studio.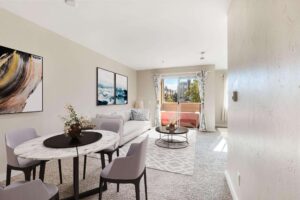 Highlights key features:

Using contrasting colors or bold accents can draw attention to specific elements of a property, such as a fireplace, an accent wall, or a unique architectural detail. If you sell a premium property with many such features, ensure your viewers notice them.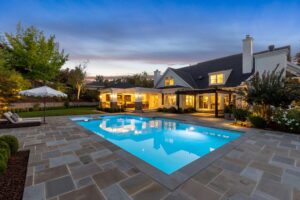 Sets the mood:

Using color can evoke different emotions and moods, such as calmness, tranquility, energy, or excitement. For instance, blue hues can create a serene and relaxing atmosphere, while reds and oranges can create a sense of warmth and excitement. So if your listing's location is in an active, vibrant community or, conversely, in a quiet neighborhood, make sure the color palette reflects that unique personality.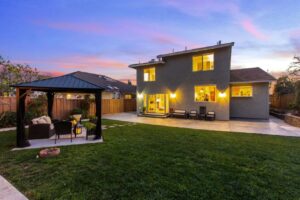 At Walkintour®, we understand the importance of color and that not every room in every property has the optimal color scheme. So we have developed products that make changing or enhancing color easy, practical, and economical. With Natural and Artificial Twilight photography, you can make even the dullest exterior shot look dramatically attractive, and Premium Processing brightens and refreshes any room. Virtual Staging can completely transform an empty and uninteresting space into a showcase of modern decorative trends, with no painting or moving furniture needed. 
Use color as your ally for higher and faster sales. Let Walkintour® take you to the future of Real Estate Marketing.