SINGLE PROPERTY WEBSITE
We provide customizable easy to use website templates, that brings attention to you and your listing.
We will create and host a customizable single property website to showcase your listing. Real estate has never before looked this good online.
POWERFUL FEATURES
Create a stunning agent profile
Showcase current and old listings on your profile
Choose different website templates
Customizable brochure templates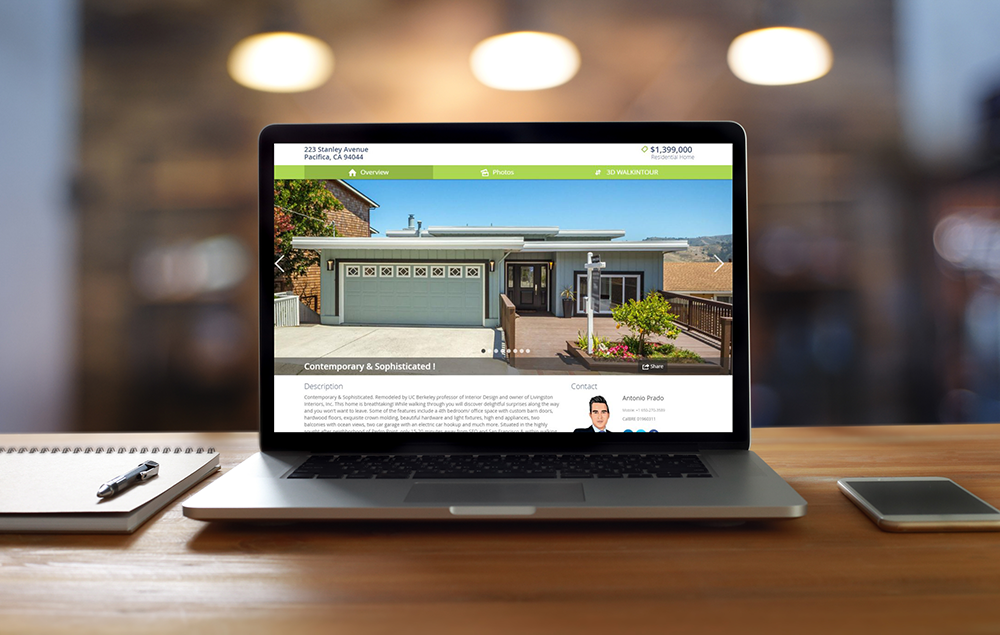 Professional, customizable Single Property Website will help you get more listings. Bring all of your media together in one location to better market your listings to buyers. Websites feature clean lines, modern designs, and the ability to feature 3D WALKINTOURs.

How can a Single Property Website help me feature my properties? Is it customizable?
A site completely dedicated to your seller
Customize to your liking
Easy to upload and share with others
Great for building portfolio of past listings
Professional, customizable domains will help drive traffic to your listing
ORDER NOW
Take advantage of the best priced solution on the market! We offer custom quotes for large commercial projects. For more information, contact us now.
$50.00 
ADD-ON