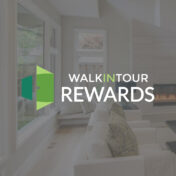 We created our rewards program with the goal of allowing us to say thank you to our loyal customers for continuing to support WALKINTOUR. Frequent customers can enjoy amazing perks such as discounts or free add-ons to their purchases. The more you spend and refer new customers, the more you can save!
Two Ways To Earn
 Refer a friend to WALKINTOUR: after their first purchase, you will earn two (2) rewards points.
When you place an order of $500 USD or more, you'll be awarded one (1) reward point for that service.
Two Ways To Spend
 You can use a single (1) point for a 10% discount on your next order
You can also spend ten (10) points to redeem a $500 discount usable on any order.
Any order under $500 USD is free!