As the Fall season continues, real estate professionals have a unique opportunity to leverage the power of seasonal images to enhance their property listings. At WALKINTOUR®, we understand the significance of creating a compelling visual narrative that resonates with potential buyers. In this blog, we delve into the impact of seasonal imagery and how 3 of our products can help you capture the essence of Fall, driving engagement and ultimately increasing your sales. 
A cozy aesthetic
Embracing the Fall Aesthetic:

The fall season brings a sense of warmth and coziness that can significantly influence a buyer's emotional connection to a property. You can evoke the ambiance of Fall through strategic imagery, inspiring potential buyers to envision themselves living in their new dream home.

Virtual Staging – Transforming Spaces for Fall:

Our Virtual Staging service allows you to reimagine interior spaces, enabling you to showcase the potential of a property in its best light. Imagine

virtually staging

a living room with plush autumn-themed decor, a cozy fireplace, and warm lighting for the fall season. These additions can instantly convey a sense of comfort and elegance, helping buyers visualize their life in the property.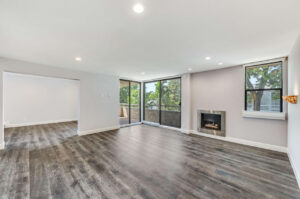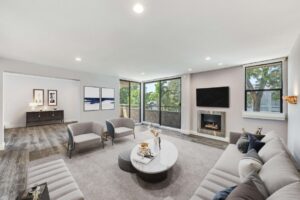 Twilight Photography – Capturing the Magic of Dusk:

The enchanting glow of twilight can add a touch of allure to your listings. With our

Twilight Photograph

service, you can capture stunning exterior shots during this magical time of day. Imagine a home with its exterior lights softly illuminating the walkway, the windows' warm glow, and the autumn landscape's serene beauty. Such imagery showcases the property's exterior and highlights its unique features against the backdrop of a fall sunset.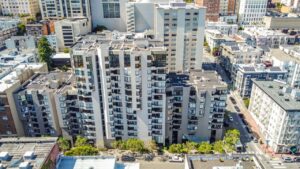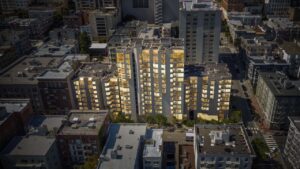 Exterior WALKINTOUR®

–

Immersive Fall Experiences, Anytime: Our Exterior WALKINTOUR service empowers buyers to explore a property's exterior from the comfort of their screens. In the Fall, when the weather might discourage on-site visits, this immersive experience allows potential buyers to tour the property's surroundings, appreciate the foliage, and envision how the outdoor spaces can be enjoyed during the season.
We can help you every season.
Incorporating seasonal images into your real estate marketing strategy can profoundly impact buyer engagement and property sales. With WALKINTOUR®'s Virtual Staging, Twilight Photography, and Exterior WALKINTOUR® services, you can tap into the power of seasonal aesthetics to create a solid emotional connection with your audience. This Fall, let us help you present your listings in a way that resonates with potential buyers, ultimately setting the stage for successful transactions.